Trebert Holztransporte offers long timber and short timber transports throughout Germany. Despite a large load and tight schedule, we will transport your cargo efficiently and smoothly for you. From timber transportation by truck to rail and ship loading, we are there for you!
We collect short timber between 2 and 5 meters in the forest and deliver it to the desired destination. Thanks to our modern fleet, we can cut timber on-site and load it with a crane.
PROGRESS THROUGH TECHNOLOGY
We rely on various vehicles to carry out short timber transports. Trebert Holztransporte uses trailers and short timber trucks to deliver timber to the destination. For transportation, we can use vehicles equipped with a crane and saw to cut and load timber on site.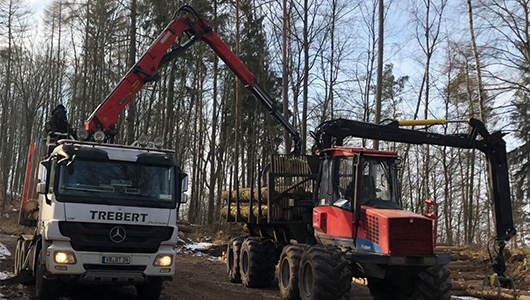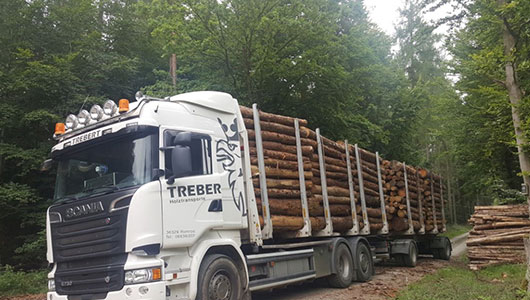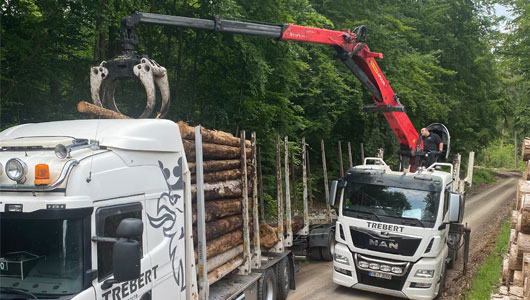 Timber transport by professionals!
Call us or leave a message per email. We will contact you as soon as possible!
Email: info@trebert-holztransporte.de
Phone: +49 6636/207
Mobile: +49 1708191112