Long timber transport is one of the cornerstones of our company. For years, we have been transporting timber up to 20 meters long from the local forests of Germany to our customers. Good equipment and optimized loading techniques enable us to transport narrow and difficult to access forest trails to you. We pick up the timber from you by truck and deliver it to your desired destination. Even long distances within Germany do not pose a problem with the help of rail loading. We also support you to export timber by transporting your timber to the port in sea freight containers.
HIGHLY OPTIMIZED TIMBER TRANSPORT
Trebert Holztransporte uses different vehicles to deliver timber to the destination. Our trailers and long timber trucks deliver the timber to you. To offer you the best service, we can use a crane and saw to cut and load timber on site.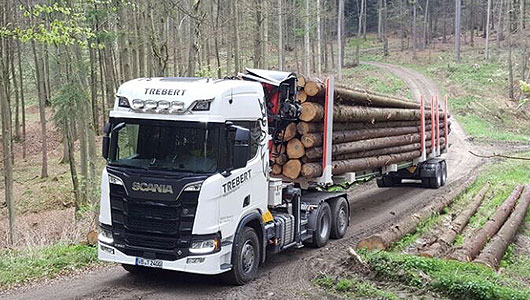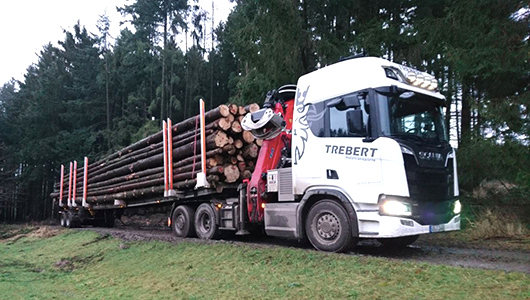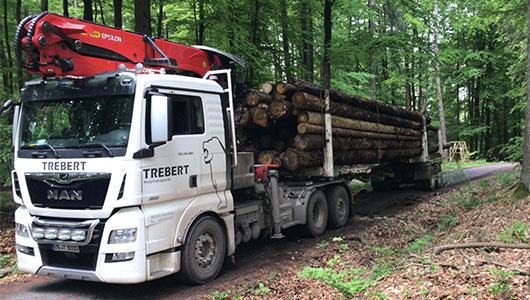 Timber transport by professionals!
Call us or leave a message per email. We will contact you as soon as possible!
Email: info@trebert-holztransporte.de
Phone: +49 6636/207
Mobile: +49 1708191112