As a forwarding agency for timber transports, we always have our finger on the pulse of time for you and adapt our services to your needs. With our highly qualified employees and with the help of the latest technology we always achieve the best for you. Furthermore, our company location in Romrod is excellently connected to the A5 motorway, which enables us to guarantee you fast transport.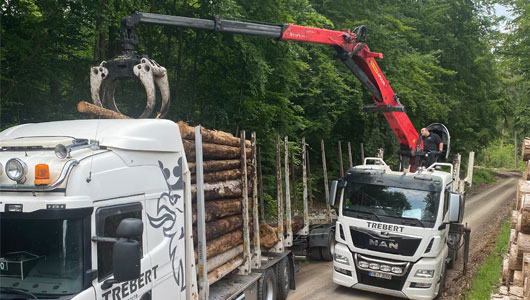 SHORT TIMBER TRANSPORT
We deliver timber with a length of up to 5 m to your desired location.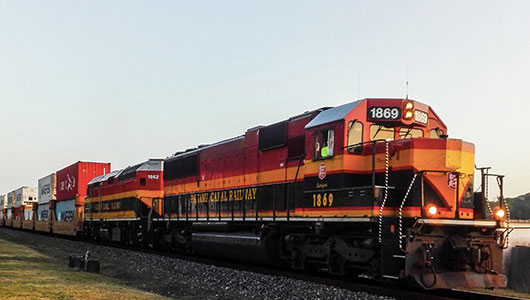 RAIL LOADING
We load wagons with timber for fast transport by rail. Wagon loading is our thing!
EFFICIENCY THROUGH INNOVATIVE TECHNOLOGY
We create efficient solutions for you, by using modern and reliable technology!
Timber transport by professionals!
Call us or leave a message per email. We will contact you as soon as possible!
Email: info@trebert-holztransporte.de
Phone: +49 6636/207
Mobile: +49 1708191112